Entries for the MSK Ingredients and Skills for Chefs Rhubarb and Ultratex Challenge exceeded expectations with 72 entries.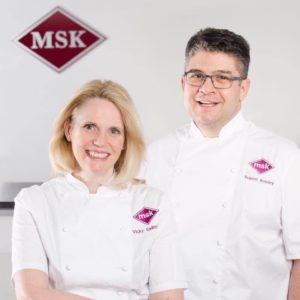 The judges have selected six entries for special recognition and decided we will have one overall winner , one runner up and four highly commended awards . In making their decisions judges have been reviewing the quality of the supporting documentation and information. The detailed recipe and methodology , video and photography submitted being used to make the final selection. We will not be posting the videos the chefs submitted in line with the terms and conditions of the competition. We can now reveal earlier than planned the four highly commended dishes.
The four highly commended entries are :-
Rhubarb Semi Freddo
Alannah from Loughborough College
Short Rib of Beef with Rhubarb Glaze and Ketchup
Dean from Adams , Birmingham.
Roasted Duck Breast with Rhubarb
Oliver from The Griffin Inn
Rhubarb and Mascarpone Cheesecake
Harry from Westsuffolk College